Water Damage? Here Is Our Process
11/28/2018 (Permalink)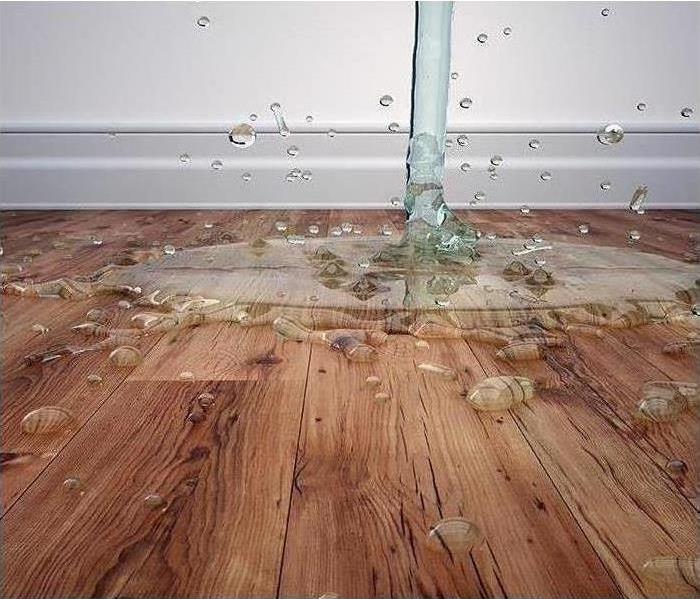 Here at SERVPRO of Egg Harbor/Ventnor City we strive to provide excellent communication and prompt service to our customers. When we receive notification of damage to a customer's home or business we understand they may be distressed and unsure of the mitigation process that is about to unfold. Below is a bird's eye view of the process that we follow for water damages.
One Hour:
Within one hour from notice of loss; SERVPRO of Egg Harbor/Ventnor City will contact you to arrange for service. During this call our trained office staff will ask important questions regarding your damage, insurance information and any additional contact information that is needed.
Four Hours:
Within four hours of loss notification; SERVPRO of Egg Harbor/Ventnor Cities trained technicians will be on-site to start mitigation services. The key to reducing damage and saving money is responding quickly to your damage.
Detailed Explanation:
A trained, uniformed and equipped SERVPRO of Egg Harbor/Ventnor City professional will walk you through the job process step-by-step, explaining what to expect and the anticipated outcome. All damages are different and our on-site personnel will ensure that you are aware of each aspect of your damage.
Pretesting:
A SERVPRO of Egg Harbor/Ventnor City professional will begin pretesting for restorability, working from the source of the damage outward. Water travels through different materials at different speeds. What might look like a small damage could have moved to another portion of the home via the materials that are wet.
Eight Hours:
Within eight business hours of on-site arrival, a verbal briefing of the scope will be communicated to the appropriate individual, most times your insurance adjuster or property manager.
Cleaning & Restoration:
SERVPRO of Egg Harbor/Ventnor City will work neatly and efficiently to help you regain control of your property when a damaging event has occurred. Our certified teams will use state-of-the-art restoration techniques to ensure that your property is taken care of right the first time.
Final Walk-Through:
After the work has been completed, a final walk-through will be conducted with you to help ensure your satisfaction.
If you are ever in need of our services be prepared by saving our information now SERVPRO of Egg Harbor/Ventnor City (609) 383-9785. We are here to make your stressful situation "like it never even happened."