How to Extinguish Small Fires?
1/15/2019 (Permalink)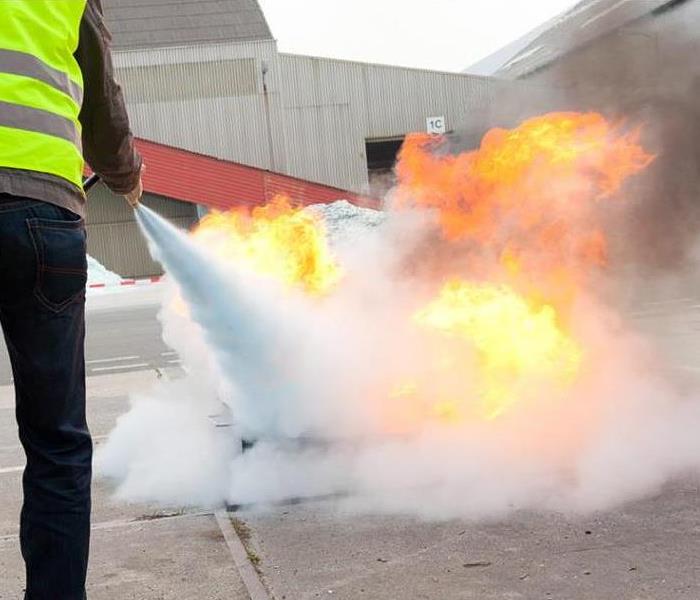 A fire can be scary but understanding what to do when it happens can prevent a small fire from growing.
When a fire is just starting, it could be small enough to be extinguished with a fire blanket or a fire extinguisher. But if it starts to scatter fast or takes longer than five seconds to be defeated, call 911 or pull the alarm. In case of a fire, do the following;
Electrical Fires
Turn appliances off or pull the plug.
Do not use water.
Cooking Fire
Shut off the stove
Do not use water or turn on the exhaust fan.
Grease fires
Keep your oven grease free and clean up afterwards.
Hot grease can can spatter and ignite paper.
Gas fires
Shut off gas supply.
Never light a match near a heater or a stove.
Do not turn on any light switches.
No matter the type of fire, we always recommend to call 911...it's better to be safe than sorry!
If you do have a fire disaster SERVPRO of Egg Harbor/Ventnor City is open 24/7 to begin restoration just call us at (609) 383-9785