Follow These Mold Safety Tips If You Suspect Mold
6/14/2017 (Permalink)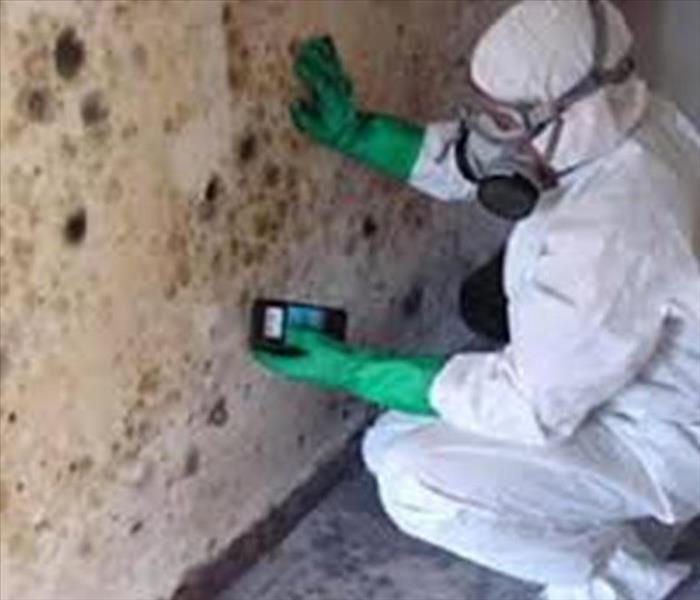 If you see visible mold,do not disturb it.Be careful,because without proper training,you could be spreading mold through your home.You can inadvertently spread the mold infestation throughout your home.
What To Do---
-Stay out of affected areas
-Turn off the HVAC system and fans
-Contact SERVPRO of Egg Harbor/Ventnor for mold remediation services.
What Not To Do---
-Don't touch or disturb the mold
-Don't blow air across any surfaces with visible or suspected mold growth
-Don't attempt to dry the area yourself
-Don't spray bleach or other disinfectants on the mold
We specialize in Mold cleanup and restoration.It is a Cornerstone of our business.Our crews are highly trained professionals that used specialized equipment and techniques to properly handle your mold problem quickly.
Call Us Today-609-383-9785