3 Factors That Can Influence a Fire Damage Restoration Estimate
1/19/2022 (Permalink)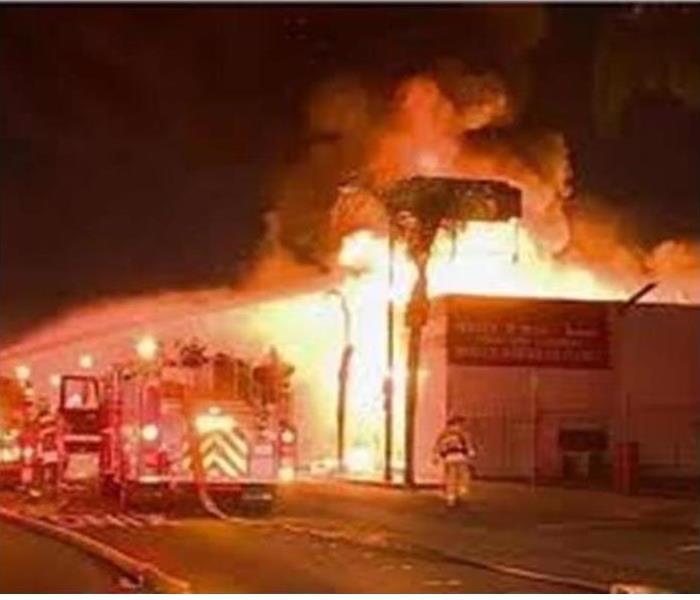 SERVPRO can help you when a disaster occurs. Call us when you need it, we are always ready to respond!
3 Things To Consider When Getting A Fire Damage Restoration Estimate
When a fire hits your business or Egg Harbor Twp, NJ, commercial property one of the first things you may consider is getting an estimate for the restoration costs. There are many professional restoration teams that can take care of the many repairs that come with fire damage, but the type of repairs they need to conduct and the costs can be affected by a number of factors. Here are three that could play a part in the quote.

1. Additional Damage Types

When receiving your quote, fire damage may not be the only type of cleanup required. In many cases a fire can also lead to water damaged caused by fire suppression systems or broken pipes. Smoke remediation may also be required. Your damage assessment professional will look at all these factors when factoring your quote.

2. Cleansing Services

The estimate given by your restoration team may also be influenced by the necessary cleaning services required to get everything back to pre-fire condition. These may include smoke odor removal, cleaning of furniture and upholstery, electronics cleaning for affected technology, and in some cases document restoration.

3. Extra Services

Many restoration companies offer additional services you may need to get your property functional again. These can include board up services to protect the building from additional damage during the restoration, debris removal, security services for lengthy repair work, and even help with the insurance claim. The use of these services may have extra costs attached, and should be indicated in your quote.

When receiving a commercial fire estimate it's important to understand that a number of factors may play into the final price. In addition to standard fire damage clean up, your restoration team may look to see if there are any additional damage types such as smoke odor removal or water damage. You may also have options for cleaning services for damaged items, including documentation and furniture. Additional costs could come from other services you choose to take advantage of as well.