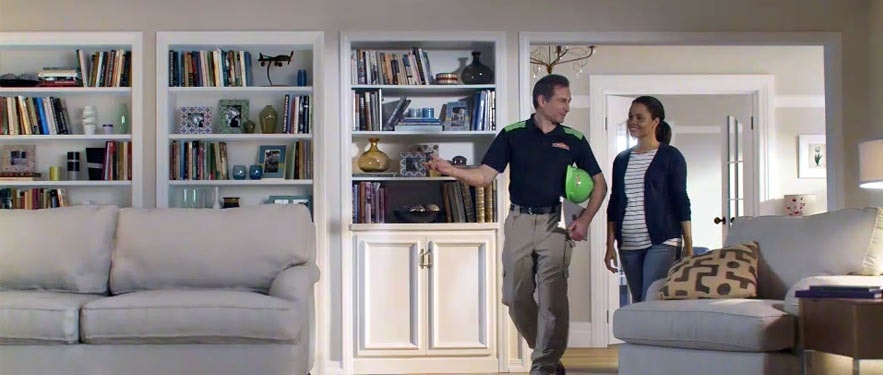 Mold Damage Emergency Tips
What you can do until help arrives
Water Tips  |  Fire Tips   |  Biohazard Tips   |  Mold Tips
If you hear a company stating they can remove mold from your property 100% that is false. Mold is found everywhere and there are many different kinds of molds. There is good and bad molds, molds you eat such as cheese and molds that are dangerous growing in your property. When mold is left unintended in the perfect environment to grow it becomes a problem. The only way mold can grow is if it has access to some source of moisture . This past year our area experienced so much rain fall, property owners started seeing mold growth in areas the never experienced it, due to high levels of humidity. Mold is not something you want to play around with because of how much it can effect a person's health. It is important you reach out for help by professionals like our team because we are trained, we have protective gear, and we utilize special equipment to handle mold properly.
Have a Mold Problem?
Call Us Today – (609) 383-9785
If you have a mold problem in your home or business, consider the following facts:
Significant mold growth can occur in 48-72 hours.
Mold may present a greater risk to children, the elderly, and anyone with respiratory problems.
A strong, musty odor may indicate hidden mold behind drywall or under carpeting.
What to Do:
Stay out of affected areas.
Turn off the HVAC system and fans.
Contact SERVPRO of Egg Harbor / Ventnor City for mold remediation services.
What Not to Do:
Don't touch or disturb the mold.
Don't blow air across any surfaces with visible or suspected mold growth.
Don't attempt to dry the area yourself.
Don't spray bleach or other disinfectants on the mold.
Mold Remediation Services
If you suspect that your home or business has a mold problem, SERVPRO of Egg Harbor / Ventnor City has the training, equipment, and expertise to handle the situation.
We are proud to serve our local communities:
Egg Harbor Twp
Northfield
Linwood
Ventnor
Margate
Somers Point
Pleasantville
Cardiff
Scullville
Longport